THE PRIDE OF MIAMI LODGE #753
FREE AND ACCEPTED MASONS PRINCE HALL AFFILIATED
BRO. ANTHONY SMITH
WORSHIPFUL MASTER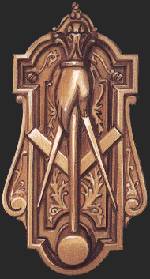 Lodge History

Masonry and the Middle East

PRINCE HALL FREEMASONRY

Virtue Awareness

Trestle Board

Notable Freemasons

Prince Hall Affiliated Masons of Dade County

Masonic Concordant Bodies of Dade County P.H.A.

Welcome to the online home page of The Pride Of Miami
Lodge #753. We are a member of the Masonic organization
Most Worshipful Union Grand Lodge Of Fla.,Belize and
Central America jurisdiction P.H.A. affliated Inc. The Honorable Michael R. Moore, Grand Master at 410 Broad St. Jacksonville, Fl. We are a
non-profitable organization. We are located at:P.O.Box
472114. Miami, Fl.33247.Our meetings are held the second
and fourth Thursdays of each month 7:30 pm at St Arthur's Masonic Temple at 680 NW 52nd Street. We support the various charities:
The Camillus House and The Homeless in the Miami area.





PURPOSE of SITE
To Serve the Craft in the Next Millennium

"To bring the blind by a way that they knew not;

to lead them in paths they have not known;

to make darkness light before them,

and crooked things straight;

these things to do unto them,

and not forsake them."

"and in a Brothers cause,

to do ALL that they may become men"
How good and how pleasant it is for brothers and sisters to dwell together in unity. Our aim is to make good men better. Our sister Chapter is Pride of Miami Chapter #46. Sis. Lillian Glass - Worthy Matron and Bro. Theodore Hammonds Jr. - Worthy Patron.
Our officers are as follows:

Bro. Anthony Smith: Worshipful Master

Bro. Jermaine Ferguson: Senior Steward

Bro. Ivan Brouno-Gaston: Senior Warden

Bro. Anton Austin: Junior Steward

Bro. Stanley Hendrix: Junior Warden

Bro. Benito Joseph: Senior Deacon

Bro. Glenn H. Foster PM: Treasurer

Bro. Charles Marks: Junior Deacon

Asst. Treasurer

Bro. Andrew T. Smith PM: Secretary

Bro. Theodore Hammonds Jr. PM: Chaplin

Marshall

Bro. Husen King: Tyler

Bro. Anthony Smith PM: Trustee(1yrs)

Bro. Theodore Hammonds Jr.:Trustee(2yrs)
Bro. Glenn H. Foster PM: Trustee(3yr)
HOT LINKS
Sign My Guestbook

View My Guestbook
If you have comments or suggestions, email me at glenn7@bellsouth.net
This page created with Netscape Navigator Gold
This Masonic WebRing site owned by fosterpage.htm.
[ Previous 5 Sites | Previous | Next | Next 5 Sites | Random Site |